For professionals interested in developing strategies that propel world-class brands, the Direct Marketing Association of Detroit's 20th annual Advanced Integrated Marketing Symposium (AIMS)
is the marketing event of the year!
AIMS is a day of learning and celebrating the depth of knowledge in the Metro Detroit targeted marketing community. It provides a collaborative forum for industry leaders to share their knowledge and experience creating dynamic data-driven campaigns.

WORLD-RENOWNED SPEAKERS/SCHEDULE
Learn from professionals making waves in various industries across the globe.
*Check back often as the speaker list may change.
8:00 - 8:45AM Registration/Sponsor Networking

8:45 - 9:00 Welcome
9:00 - 9:45 Bud Denker, SVP, Penske Corp
Retail Automotive: Tidal changes have occurred to the automotive purchase process and buyer behavior. Consumers' behavior and buying processes have changed the past 3-6 years - what does this mean for our retail automotive business? Bud Denker, Senior Vice President with Penske Automotive will shed some light on these new trends and what we can do to capitalize on them.
9:45 - 10:30 Steve Kraft, Head of Industry - Retail, Google

The New Retail Marketplace (aka: The Consumer is in Charge)

Summary:The retail industry has been turned upside on its head in the last few years. Just a few years ago, there was a clear distinction between online retail and offline retail. Consumers now have more power, more knowledge, and more discretion than ever before. At the same time, consumers' expectations continue to grow. The consumer has changed -- but have the marketers changed their approach? Join Steve Kraft, Retail Head of Industry at Google, discuss the evolution of the consumer, the marketer and the retail industry, overall.
10:30 - 11:00 Refreshment Break
11:00 - 11:45 Breakout Sessions
Whitney Drake, Customer Experience/Social Strategy Manager, General Motors
Customer Care and Social Media: How the Power of Service Can Drive Results

Social Media is exploding with niches, identities and lifestyles. Add to this the rapidly growing hyper-personalization facilitated by digital and Big Data. People are actively seeking a new narrative for engagement, and expect that from brands through their customer service experiences. In this presentation, Whitney Drake of General Motors will analyze strategies for connecting with consumers and how they ultimately lead to sales.
Laura Fernandez, Head of Casinos + Gaming, Pandora
Empowering Brands Through Data

In our presentation you will learn about how we use Big Data and how the data has helped major brands such as LVCVA
11:45 - 12:15 Networking Break
12:15 - 1:45 Lunch/Luncheon Keynote J. Walker Smith
Big Tent Branding: The Power of Inclusion in a Marketplace of Hyper-Personalization

The marketplace is exploding with niches, identities and lifestyles. Add to this, the rapidly growing hyper-personalization facilitated by digital and Big Data. Yet this splintering and fragmentation masks a determination among consumers to reinvent what it means to belong. People are actively seeking a new narrative of meaning and engagement, something bubbling up with special ferocity in the political realm. In this presentation, The Futures Company Executive Chairman J. Walker Smith will dissect this critical dynamic and explore its implications for connecting with consumers.

1:45 - 2:00 Networking Break
2:00 - 2:45 Chad Wiebesick, Head of Social Media, Pure Michigan
How To Use Metrics To Improve Your Social Media Marketing

It's all too easy to get lost in the volume of metrics and Big Data that comes with having a social media presence. Social media can be an effective direct marketing platform, but only when you're measuring the right metrics and focused on the right objectives. Many marketers routinely measure Facebook followers, retweets and other popular social media data, but there are other metrics that are even more important that many people ignore altogether. This presentation shows how you can use data to improve your social media marketing efforts.
2:45 - 3:30 Rob Mattina, VP Marketing, The Detroit Red Wings
The District Detroit -- More Than Just An Arena
In less than a year and a half, the District will be taking shape, the Red Wings will be playing pre-season games and the world's finest entertainment talent will be testing the acoustics in the new arena. Rob Mattina, VP Marketing, Detroit Red Wings will share the latest info about the District and arena, as well as provide some insights regarding sales and marketing in the super competitive sports and entertainment marketplace.

3:30 - 5:00PM Networking Game/Happy Hour
CONFERENCE PRICING

Tickets Include
Access to DMAD's biggest educational and networking opportunity of the year

World-renowned speaker list

Breakfast

Lunch

Cocktails at the post-event happy hour (21+)

Early Bird (February 23, 2016 - March 23, 2016)


Members: $99

Non-Members: $129




Regular (March 24, 2016 - April 13, 2016)

Members: $129
Non-Members: $159
TITLE SPONSOR

LEAD SPONSORS


AIMS SUPPORTERS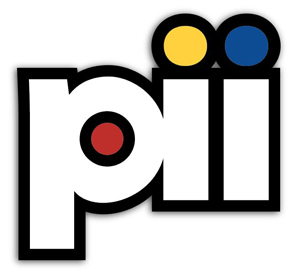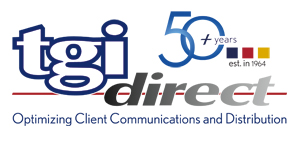 DIRECTIONS TO VENUE